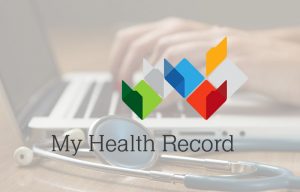 My Health Record is an online management system for every Australian's health records, such as prescriptions and pathology tests, intended as a centralised system to store your additional health information and allow different healthcare providers to readily access it. There are some real potential benefits to increasing the efficient communication of patient information across different healthcare providers. However, concerns have been raised about the online security of sensitive health data, who will have access to it, and the overall effect on individual privacy.
A digital My Health Record will automatically be created for you on 31 January 2019, unless you purposely opt out of the system. It's your right to opt out if you wish, but it's important to make an informed decision about whether My Health Record is right for you at this time.
To help you decide whether to opt out or not, Health Consumers NSW have published a helpful summary of key points, setting out the factors you should consider in a straightforward way.
The Australian Senate also recently passed amendments to the relevant bill to address some of the concerns about patient privacy and access to sensitive information – you can read more information on those amendments on the My Health Record website.