We are still here for you during the coronavirus pandemic physical distancing period. Our team are available to talk to you over the phone or via video conference to explore the options of joining a peer group or engaging in individual peer mentoring. Once the current restrictions ease, we will continue to offer online groups and mentoring and will also return to face-to-face interactions.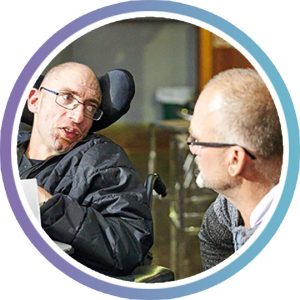 Individual Peer Mentoring
We offer one-on-one peer mentoring to people with physical disability and to parents of children or young people with disability.
Peer Groups
Encouraging people with disability to share stories and learn from others in a similar situation in a place that is safe and free from judgement.
Funded by the Australian Government Department of Social Services.
Visit www.dss.gov.au for more information.