The PDCN Board of Management has a role regarding the good governance of the Physical Disability Council of NSW and implementing its Strategic direction. The  PDCN Board meet regularly through each year to monitor PDCN's progress against the plan and other statutory and financial requirements.
In addition the Board of Management receive training on Governance yearly and revisit and review Governance documents and guidelines relating to the manner in which the Board of Management conducts its business, to ensure the currency of Board practices.
Michael Rabbitt (President)
Michael joined the PDCN Board in October 2017, after a long corporate career in senior management roles in the insurance industry. He became Vice President in November 2017 and was elected President in November 2022. He brings a wealth of experience in operational management, developing and implementing strategy, ensuring customer's needs are met and leading teams through significant times of change.
Michael is a graduate of the Australian Institute of Company Directors, holds a Bachelor of Science (Psychology) and is also currently the Chair of Spinal Cord Injuries Australia. He volunteers at Wayside Chapel and is a member of the NSW Rural Fire Service.
A wheelchair use for most of his adult life, Michael brings a wealth of lived experience to the table.
Diana Ferner (Vice President)
Diana brings extensive experience leading across corporate, for-purpose, and startup environments, both domestically and overseas. She is currently Chief Operating Officer at Safewill, Australia's leading online will-writing platform.
Previously, Diana was a senior executive at Mable where she helped develop and drive the delivery of a strategy that saw Mable named in the AFR Fast 100 and Deloitte Tech Fast 50 two years running during her tenure. She has also led significant million and billion-dollar growth and transformation agendas for leading Australian and multinational companies in her roles as a partner and management consultant with Social Ventures Australia and the Boston Consulting Group.
Diana holds an undergraduate degree from Harvard University and a master's degree from the University of Sydney.
She has served on the PDCN board since 2018, and is passionate about building a world that is welcoming, inclusive, and where everyone gets a fair go.
Simone Stanford (Treasurer)
Taking up a position on the PDCN Board in October 2017, Simone has many years of experience in running successful businesses, and ensuring compliance with ATO, ASIC and other relevant entities. In addition, she has held the position of Treasurer for a private school, liaising with the Dept of Education to increase State and Federal subsidies, and securing grants and overseeing administrative, financial and investment options in this role.
Simone has also held positions of Director and Secretary on company boards, holds a Bachelor in Psychology and also worked as a telephone counsellor for Telefriend.
Having lived with quadriplegia for over 30 years, Simone is also acutely aware of the challenges faced by a person with a significant disability, and is now learning firsthand the impact of ageing with a disability. She believes in the importance of long-term planning to ensure people with a disability are well set up to gain their independence, and remain that way for as long as possible, and is looking forward to bringing her wealth of personal experience to making a positive contribution to the PDCN board.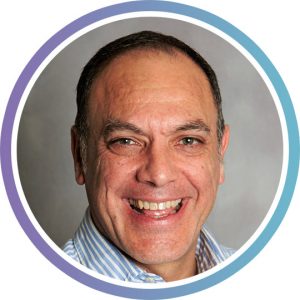 Matthew Kayrooz (Secretary)
Matthew has worked in the insurance industry for over 30 years, with senior management experience across product and claims management, customer service and dispute resolution.
Matthew has worked for several insurance companies, including NRMA, AAMI and his current employer, Suncorp.
Over the last 10 years, he has worked in Compulsory Third Party Insurance, the personal injury scheme, looking after people injured in motor vehicle accidents. This work has involved developing a CTP product with affordable premiums for motorists that offers fair and adequate compensation to injured people, especially those with serious injuries.
Matthew has developed experience and an interest in finding ways to assist injured people in their recovery and attempting to get them back to their lives.
Matthew's role in CTP also includes involvement at government and industry levels around developing improvements and amendments to the existing CTP scheme.
Matthew is married with 3 children and has keen interests in sport and music.
Matthew also currently sits on the on the Board of Technical Aid for the Disabled.
Matthew joined the PDCN Board in October 2015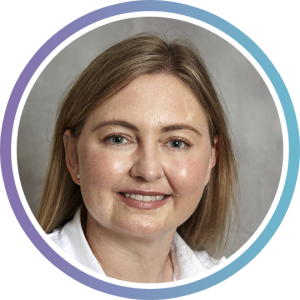 Sarah Hilt (Board Member)
Sarah is a senior executive with experience across insurance, health and recovery services and specialist advice. Sarah has experience in claims management, product and portfolio in various personal injury jurisdictions in Australia. In her current role she leads a division providing recovery and claims solutions to customers.
Sarah holds a Bachelor of Economics and Social Sciences from the University of Sydney and was awarded a Sydney University Blue Award for representing Australia in swimming at the Para Pan Pacific Games.
A multiple amputee, Sarah joined the PDCN Board in November 2022.
Rochelle Porteous (Board Member)
Rochelle works in the disability sector as the Advocacy Manager for the Council for Intellectual Disability. In her six years in this role she has designed and implemented many successful advocacy campaigns which have improved the lives of many people with intellectual disability and the disability community more generally.
Rochelle has also served her community for 16 years as an elected Councillor and as Mayor for both the Leichhardt and Inner West Councils. She has worked in the homelessness sector with women survivors of childhood sexual abuse and their families. She has also worked for many years as a political, social justice and environmental campaigner.
Rochelle holds a Masters in Communication Management (UTS); a Diploma in Media Practice (University of London) and a Bachelor of Arts (Psychology) University of Newcastle.
Rochelle joined the PDCN Board in 2022. She has recently completed the Australian Institute of Company Directors' training course.
As a wheelchair user, Rochelle is acutely aware of the issues many PDCN members face. She has joined the board to help improve the lives of people living with disability.
Edward Morris (Public Officer)
PDCN Executive Officer Edward Morris is currently serving as Public Officer.