The PDCN Board of Management has a role regarding the good governance of the Physical Disability Council of NSW and implementing its Strategic direction. The  PDCN Board meet regularly through each year to monitor PDCN's progress against the plan and other statutory and financial requirements.
In addition the Board of Management receive training on Governance yearly and revisit and review Governance documents and guidelines relating to the manner in which the Board of Management conducts its business, to ensure the currency of Board practices.
Chris Sparks OAM (President)
Chris Sparks was elected to office in October 2016.
Chris is a wheelchair user who brings a wealth of corporate experience to the PDCN Board, and with a base in rural NSW offers a unique perspective into the needs of our regional and rural members.
He has recently retired from his position as the Chief Executive Officer of the Assistive Technology Suppliers of Australasia, and previous to that held numerous Managing Director and Business Systems consult positions of various commercial entities where he has applied sound strategic and commercial business practice to deliver solid sustainable business performance.
Chris has a diverse background in sport also, representing both Australia and NSW in Wheelchair Basketball, and was awarded the 2000 Australian Sports medal for contribution to sport.
In addition, he has also worked in sports journalism, commentating at the Sydney Olympic and Paralympic Games and for FOX and ABC sports, 2UE and ABC radio.
Chris is a former Board Member of the Disability Council of NSW, Northcott Disability Services and Chairman of Wheelchair Sports NSW. He was recognised on the 2019 Queen's Birthday Honours List with a Medal of the Order of Australia.
Michael Rabbitt (Vice President)
Michael has recently retired after a long corporate career in senior management roles in the insurance industry, holding down operational, sales portfolio and strategy roles, and says he is looking for new challenges!
Joining the PDCN Board in October 2017, Michael brings a wealth of experience in developing and implementing strategy, ensuring customer's needs are met and leading teams through significant times of change.
Michael is a graduate of the Australian Institute of Company Directors, holds a Bachelor of Science (Psychology) and is also currently on the Board of Spinal Cord Injuries Australia.
Simone Stanford (Treasurer)
Taking up a position on the PDCN Board in October 2017, Simone has many years of experience in running successful businesses, and ensuring compliance with ATO, ASIC and other relevant entities. In addition, she has held the position of Treasurer for a private school, liaising with the Dept of Education to increase State and Federal subsidies, and securing grants and overseeing administrative, financial and investment options in this role.
Simone has also held positions of Director and Secretary on company boards, holds a Bachelor in Psychology and also worked as a telephone counsellor for Telefriend.
Having lived with quadriplegia for over 30 years, Simone is also acutely aware of the challenges faced by a person with a significant disability, and is now learning firsthand the impact of ageing with a disability. She believes in the importance of long-term planning to ensure people with a disability are well set up to gain their independence, and remain that way for as long as possible, and is looking forward to bringing her wealth of personal experience to making a positive contribution to the PDCN board.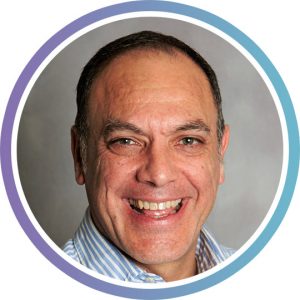 Matthew Kayrooz (Secretary)
Matthew has worked in the insurance industry for over 30 years, with senior management experience across product and claims management, customer service and dispute resolution.
Matthew has worked for several insurance companies, including NRMA, AAMI and his current employer, Suncorp.
Over the last 10 years, he has worked in Compulsory Third Party Insurance, the personal injury scheme, looking after people injured in motor vehicle accidents. This work has involved developing a CTP product with affordable premiums for motorists that offers fair and adequate compensation to injured people, especially those with serious injuries.
Matthew has developed experience and an interest in finding ways to assist injured people in their recovery and attempting to get them back to their lives.
Matthew's role in CTP also includes involvement at government and industry levels around developing improvements and amendments to the existing CTP scheme.
Matthew is married with 3 children and has keen interests in sport and music.
Matthew also currently sits on the on the Board of Technical Aid for the Disabled.
Matthew joined the PDCN Board in October 2015
Mary Flanagan (Board Member)
Mary is a Senior Legal Officer in the Transitional Justice team at the Public Interest Advocacy Centre (PIAC). Prior to this, she was a Senior Solicitor in Strategic Litigation at PIAC, where she practised in disability discrimination, asylum seeker health rights, police accountability and human rights advocacy.
Mary's previous roles include Associate in Commercial Litigation and Dispute Resolution at Allens, Lawyer in the Legal Division of the Irish Department of Foreign Affairs and Trade, Junior Advisor in human rights at the Delegation of the European Union to the United Nations in New York and intern at the International Criminal Tribunal for the Former Yugoslavia in the Hague.
Mary holds a Bachelor of Civil Law from University College Dublin, and a Masters Bachelor of Civil Law from the University of Oxford. She was admitted as a barrister in Ireland and is qualified to practice as a solicitor in NSW.
Mary joined the PDCN board in November 2019 as she feels passionately about disability advocacy and hopes to contribute her skills to the legal and policy work of the organisation.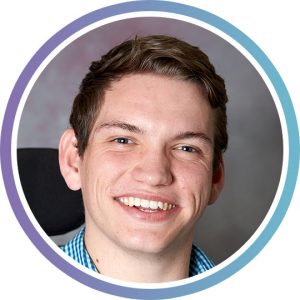 Jacob Cross (Board Member)
Jacob is a man on a mission!
He is a firm believer in giving people a voice when they may not be able to advocate for themselves, and ensuring all people with a disability gain the most out of life and achieve their goals.
At 27, Jacob himself is well on the way to achieving this. He is a Town Planner at a planning and consultancy firm and is completing a Diploma of Access Consulting which he feels he can combine with his lived experience to ensure the built environment becomes a more accessible place for people with a disability.
Jacob is also passionate about sport, representing Australia in Powerchair Football, is a player representative on the Board of the NSW Powerchair Football Association, and a Hills United FC committee member.
Jacob joined the PDCN Board in October 2017.
Rex Betar (Board Member)
Rex Betar is a current Associate at McKinsey and Company, consulting for both private and government clients.
He has functional experience in rapid turnarounds and transformations, strategy and organisational review and has designed and conducted business modelling for companies such as Qantas and the Nous Group.
Rex holds a Masters of Human Rights Law, a Master of Business (Oxford) and is admitted as a solicitor to the Supreme Court of NSW.
As a young man with Cerebral Palsy whom made the journey from wheelchair to Oxford graduate, Rex uses his experiences to mentor others with cerebral palsy on career and independent living, and is a sought after motivational speaker.
Rex is the most recent member of the PDCN board, taking up a casual vacancy left by an outgoing Board member, and is looking forward to bringing his lived and business experience to the governance of the organisation.
Diana Ferner (Board Member)
Diana is a Principal at Social Ventures Australia (SVA) where she advises social purpose organisations on how to improve and sustain their impact, particularly in the wake of sector reform. She leads the team's work in Disability, Strategy, and Operating model design.
Since joining SVA, Diana has led numerous high profile projects, and her work has featured in the Productivity Commission's Overcoming Indigenous Disadvantage report, Pro Bono Australia, the APO, and The Guardian.
Previously, Diana was an early employee at a U.S. big data health analytics start-up and a management consultant at Boston Consulting Group (BCG).
Diana holds a Bachelor of Arts in Government and a minor in Economics from Harvard University, and a Master of Public Health from the University of Sydney.
Diana is passionate about building a world that is welcoming, inclusive, and where everyone gets a fair go.
Serena Ovens (Public Officer)
PDCN Executive Officer Serena Ovens is currently serving as Public Officer.