We currently operate several peer-led groups and an additional peer group will commence in 2021. Peer groups are a collective environment encouraging people with disability to share stories and learn from others in a similar situation in a place that is safe and free from judgement.
Meeting monthly in an accessible location, including online options, peer groups are led by skilled facilitators with personal experience of disability. They facilitate the group in topics of interest (see some examples below), achieving personal goals and social outings on occasions. A group setting also allows for guest speakers and presenters on topics which are relevant to the NDIS outcomes and outcomes determined by the group members.
Examples of topics that may be discussed:
• Information and a better understanding of any aspect of the NDIS
• Self-advocacy, assertiveness, and your rights or the rights of your child
• Resilience during and beyond the coronavirus pandemic
• Enhancing independence
• Relationships
• Adapting to change
• Practical living skills
• Travel accessibility (local, interstate and overseas)
• Accessing your community and activities
• Barriers – internal or external
If you are interested in joining a peer group, or taking part in individual peer mentoring, please contact us or register your interest using the form below.
Register Today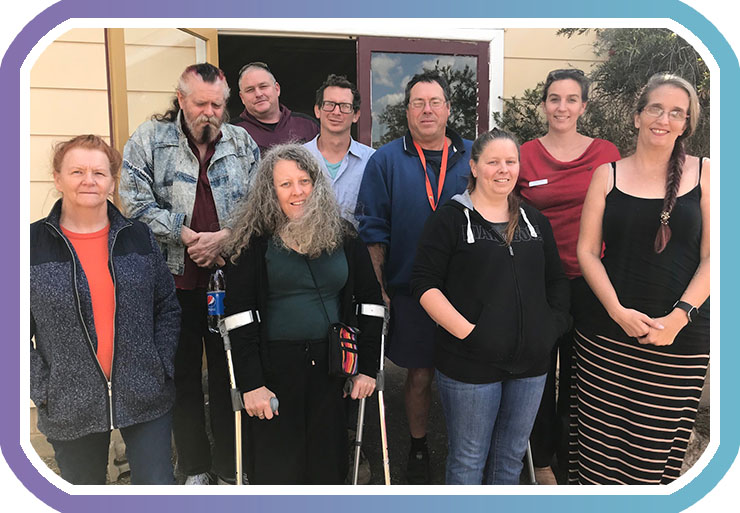 Funded by the Australian Government Department of Social Services.
Visit www.dss.gov.au for more information.