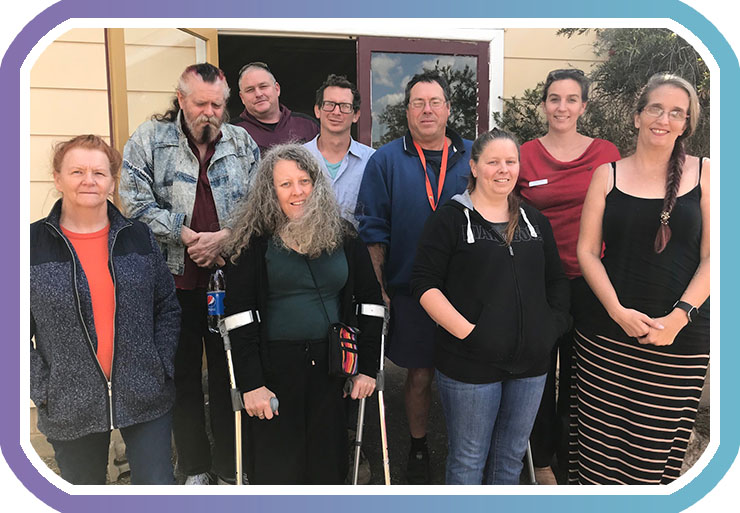 We are excited to be establishing a new Peer Group, which will be offered both online and face-to-face in Glebe. This peer group will be co-facilitated by Heidz Haydon, Adrian O'Malley and Wendy Banfield, all of whom either live with physical disability or have lived experience of physical disability. It is open to PDCN members and anyone with physical disability who may wish to join.
The group will meet on the third Thursday of each month from 2pm – 4pm. The first meeting date will be 20 August 2020.
The group's purpose will be to assist people living with physical disability to achieve personal goals, build independence and be in a collective environment with others in a similar situation. Some topics and areas of support may include:
• information and a better understanding of any aspect of the NDIS
• self-advocacy, assertiveness, and your rights
• resilience during and beyond the coronavirus pandemic
• enhancing independence
• relationships
• adapting to change / practical living skills
• travel accessibility (local, interstate and overseas)
• accessing you community and activities.
If you're interested in joining our new Glebe Peer Group please register below.