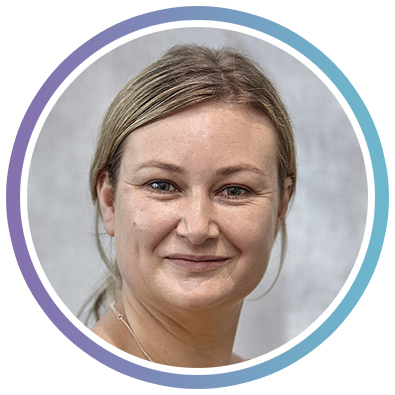 A report by PDCN and Health Consumers NSW shows people with disability, chronic illness and complex care needs receive poorer quality care in NSW hospitals.
Ensuring our members have equal access to quality healthcare has been a long-term priority for the Physical Disability Council of NSW. While many of our members have positive experiences with the health system, we are aware that others can struggle to receive care that is responsive and respectful of both their preferences and individual needs, known in the health sector as 'person-centred care'.
Person-centred care is a key component of the National Safety and Quality Health Service Standards and has been incorporated as a primary approach in the delivery of hospital healthcare services in NSW since the early 2000s. Despite this, it is common for PDCN to hear of cases where our members have had poor healthcare experiences, especially in hospitals.
Often these poor care experiences directly relate to the additional care needs a patient has due to their physical disability; for instance, members with paraplegia not receiving adequate bowel care, members with vision impairment being physically touched without consent or people with limited motor control being given food they can't eat unassisted.
The PDCN policy team has been keen to take a deep dive into this issue for some time and a recent opportunity to partner with Health Consumers NSW finally gave us the capacity to research and publish a short report on this topic – you can read the Better Care, Better Outcomes report that we have just released.
Our work confirmed what we had suspected – the more complex a patient's care needs were, the less likely they were to receive person-centred care. We had a total of 187 survey responses, including people with physical disability, complex healthcare needs and chronic illness.
More than half of all participants (51%) reported struggling to understand their diagnosis, the treatments available and what these treatments might involve for them. 36% of participants stated that they always had to repeat specific care requirements to hospital staff; for example, disability accessibility requirements. An alarming 5.7% reported never being asked for permission before things were done directly to them, such as wound dressing.
Several participants provided specific examples of poor-quality care they had received, including situations where they felt ignored, frustrated, neglected or simply too uncomfortable to express their care needs. Fatigue and frustration from constantly having to repeat the same information about their complex care needs was one of the strongest themes from these examples.
We recognise that the research project was undertaken during extraordinary times, with the bulk of work undertaken during the COVID-19 pandemic, and we cannot discount the potential impact of the pandemic on the capacity for hospital staff to follow person-centred care processes and procedures.
Participants were also able to reflect on what they see as the key barriers to realising person-centred care, including high patient-to-staff ratios, a lack of ready access to translators and interpreters and a lack of disability and complex needs awareness across all frontline staff.
We have made several recommendations on ways to enhance the healthcare experiences of patients from a consumer perspective, including the incorporation of new technologies to document patients' complex care information in an easily accessible format to avoid the loss of vital information at pivotal points in a patient's hospital journey.
Obviously, this is a critical issue in need of urgent attention. We'll provide a copy of the report to relevant Ministers and key stakeholders within NSW Health and request to work in partnership with them to address the gaps identified in the report. We are keen to continue our research and try to further unpack the challenges that exist within hospital environments, particularly from the perspective of healthcare workers.
As always, we are very eager to hear from PDCN supporters who may have experiences that are relevant to this work. We are particularly keen to work with people who might be interested in sharing their experience in the media to amplify our work. If you have a story that you would like to share with us about your own health experience – good or bad – please send an email to admin@pdcnsw.org.au or call us on 1800 688 831.
You can find the Better Care, Better Outcomes report on the Health Consumers NSW website.