Resilience is about recognising and growing durable inner strength. It is more than just recovering from loss, trauma, or ongoing difficult situations or circumstances. It is about cultivating well-being, developing mental resources, and developing an underlying sense of contentment and joy.
No matter who we are, there will be periods in our lives in which we have had to rely on and further develop our skills in resilience.
In this two-part live online workshop, we will:
Identify & assist in converting your current resilience skills;
Recognise how we react to stressors and the impact;
Develop mindful response methods;
Use resources provided to maintain and grow skills.
This workshop is facilitated by Wendy Banfield, an adult educator with a keen interest in how our mind works. The workshop is free of complex psychological terminology provided in a safe space to explore what resilience means without having to expose personal uncomfortable stories. Individual peer mentoring is also available at the conclusion of this workshop for people with disability and unpaid supports.
Workshop Delivery
All our workshops are currently offered as live online workshops. Face-to-face workshops will also be available once COVID restrictions and circumstances allow.
To find and register for workshop dates please click the relevant 'Register Here' link below.
Registration is essential.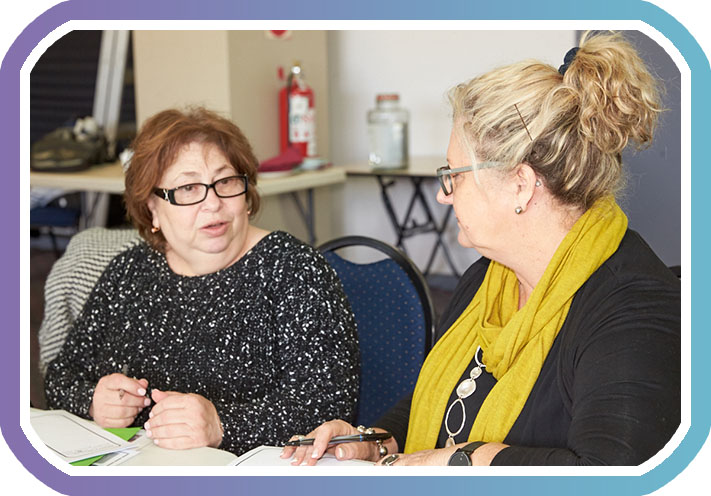 Funded by the Australian Government Department of Social Services.
Visit www.dss.gov.au for more information.