These free small group workshops are designed for people who are:
Considering self-managing their NDIS plan or their family member's NDIS plan, or
Already self-managing their NDIS plan but would like more information and tips on how to do so.
The NDIS Self-Management workshops are facilitated by people who have knowledge of the NDIS and extensive experience in the day-to-day management of an NDIS plan for people over seven years of age.
The workshops can be responsive to the needs of individuals and topics can include:
Myths about self-management
Benefits of self-managing
What you can buy
How to make a claim
Record keeping
Locations and Dates
There are currently no workshops scheduled.

All workshops are 9:30am to 2:30pm, and are held in fully accessible venues.
For more information call the office on 1800 688 831, email us at admin@pdcnsw.org.au or use our contact form.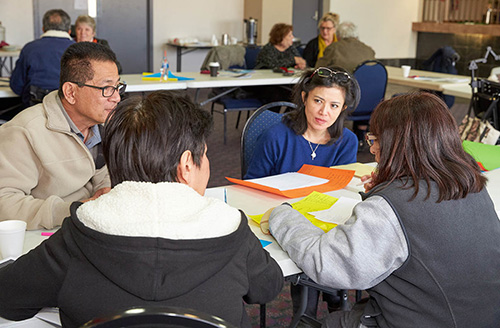 If you know a small group of people in your area who would benefit from attending an NDIS Self-Management Workshop, please contact us and we'll look at planning a workshop in your area.